New Study: ICF Outperforms Wood by 60%
Building Has Evolved . . .
Superior Energy Performance is the result of NUDURA forms working in conjunction with the thermal mass of a solid concrete core to provide one of the most energy efficient and airtight wall systems available today.
Cascade ICF is an authorized distributor for NUDURA, the preferred building method of Insulated Concrete Form installers and designers
Energy Efficient (Performance R-40+)

Resistant to Natural Disasters

Four hour Fire Resistance Rating

Quieter (STC rating of 50)

Healthy - no mold, mildew or VOCs

Saves on Labor Costs (5 construction steps in one)
For product sizes and dimensions, please click "Nudura Product Guide" button below.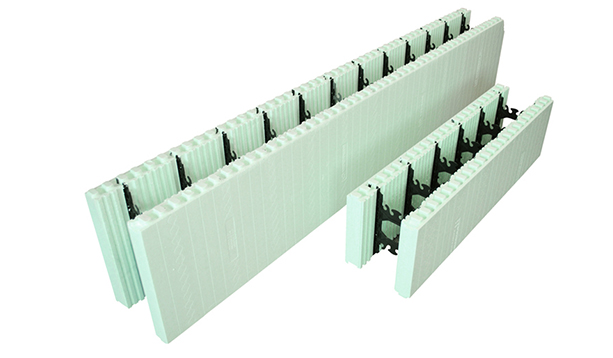 NUDURA ICF Products Offer:
Patented Technology

Standard core sizes from 4"-12"

Factory – Custom Cut Radius Forms

NUDURA Panels for building versatility

R-Value of 24 with Thermal mass properties of up to R-50

Full line of icf product accessories from Waterproof material to bracing.

Access to full on-site technical support through a dedicated distributor network.
NUDURA manufactures a range of product and accessories for a variety of applications which provide, maximum energy efficiency, superior strength, healthier indoor working and living environments and a structure that offers lower overall maintenance costs over its lifetime compared to traditional building applications.